Unlock your property's potential:
Seize opportunity, without the stress.
We create and manage one-of-a-kind vacation rentals in Victoria, BC. That means higher returns and more flexibility for you, without the hassle.
Get Estimate
About Host Happy
Hosting made simple.
We are short-term vacation rental experts. We will list and manage your space on AirBnB, HomeAway (VRBO), Expedia and Booking.com. You're in full control of availability, rules and who is allowed in your space, we handle everything else.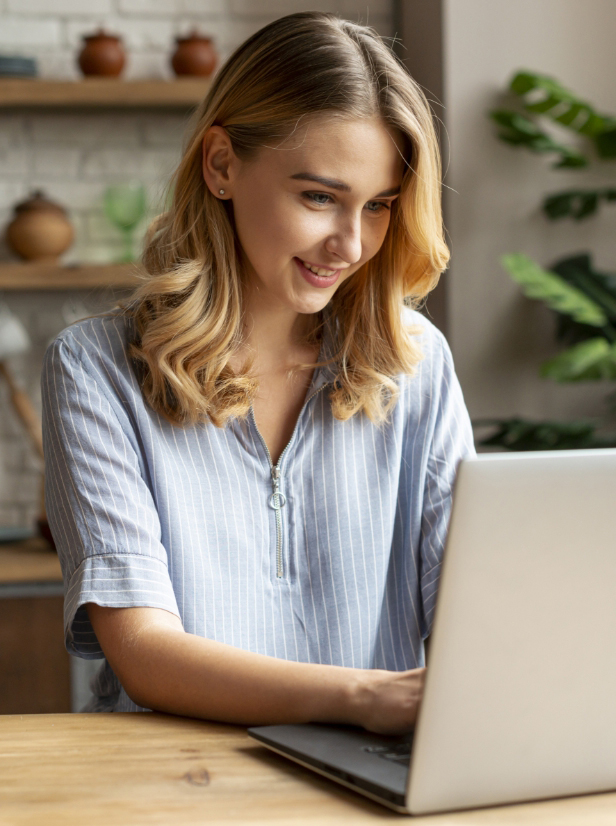 We take care of the details,
so you don't have to.
From optimizing your nightly rates and boosting occupancy, to delivering unparalleled guest experiences and handling emergencies, we take care of it all. Whether you already have a property or are searching for your perfect investment, we are local experts who will maximize your returns.
What is Host Happy?
We are local professionals who offer superior short-term rental management. We give your space the personalized attention it deserves - from individualized price monitoring and adjustment to creation of a one-of-a-kind space - to help you capture the full potential of your investment.
Why rent short-term?
Victoria is a world-class destination - you should get to enjoy it! Renting your space short-term gives you maximum flexibility, allowing you to decide when to host… or stay yourself. Plus, vacation rentals earn you more money, cause less wear and tear, and guests come with reviews and comprehensive insurance.
What we do for you
Our Services
From designing and styling your space, to taking professional photos, creating your listing and welcoming guests, we take care of it all.
Don't have a space yet? We'll help you find one.
Design & Layout
Our designers will develop a layout to maximize the square footage of your space and highlight its best features.
Business License & Insurance
We ensure every Host Happy property has a license and comprehensive insurance.
Professional Photographs
Our photographers capture the true beauty of your newly-designed space.
Guest Communication
Our friendly team will be in touch with your guests from the moment they book to the moment they leave.
Cleaning & Restocking
Never worry about toilet paper ever again! We ensure your space is always guest-ready.
Maintenance & Repairs
We're owners too. That's why we handle repairs and maintenance immediately.
We're owners too
We've got your back
We're owners too, so we understand how important it is to trust the people entering your property. With Host Happy, you choose the level of guest verification you would like. You can rest easy knowing if anything happens, our experienced team and AirBnB's comprehensive insurance will take care of you and your investment.
| | |
| --- | --- |
| | Government ID verification of all guests |
| | Property inspection after every guest |
| | $1M USD protection for property damage through AirBnB |
| | Yearly maintenance checks to avoid emergencies |
| | Comprehensive $2M liability insurance through AirBnB |
| | Dedicated contractors, plumbers and electricians |
Our Spaces
Stand out. Book more.
Our interior designers will transform your space into a one-of-a-kind vacation rental. Our focus is on creating a space that stands out from the crowd, and features art and products from Victoria's amazing local artisans.
Book one of our spaces
Join Us
How It Works
Whether you already own a vacation or rental property - or are thinking of buying one - we make it easy to seize opportunity and maximize returns, without the stress.
Step 1
Get an Estimate
Fill out our form. We'll get back to you within 24 hours with the revenue you can expect to earn if your property was converted to a Host Happy vacation rental.
Step 2
Initial Consultation
We understand you may have some questions after our estimate, so we offer a free 30 minute consultation. Wondering about insurance? Payouts? Safety? Cleaning? No problem, we've got answers.
Step 3
Design Plan
Interested? Great. Our designers will assess your space, personal taste, and the target market for your property to craft a beautiful design that will make your space stand out from the crowd.
Already have some furniture? No problem. Our designers can work with you to upgrade your space while utilizing what you already have.
Step 4
Implementation
When you're happy with the design, we get to work! We'll take care of everything - from purchasing, delivering, and setting up the furniture, to stocking and cleaning your space, to taking professional photos and creating your listing.
Step 5
Payouts & Cleaning
After every booking, your space will be professionally cleaned, restocked, and inspected for damage.
At the end of every month, we'll send you a cheque (or direct deposit) with your profit, and a summary of that month's bookings.
What to expect
Why work with us?
We are local experts, with proven results. We pride ourselves on our superior design and customer service, and our focus on local and sustainable products in all of our rentals. This translates to more guests, repeat visits, and ultimately, higher returns.
Host when you want
Host as much (or little) as you want. You have total flexibility, and can cancel anytime.
No upfront cost
We charge $0 when you hire us. Instead, we only make money when you do - 20% per reservation.
Get paid quickly
Receive progress reports and payments direct to your bank account every month.